Travel Plan
I have always been dreaming of traveling to Hawaii and enjoy the beach and sunshine. This spring break we got cheap tickets and make our plan to there. Since the cost is high, I got two friends sharing hotel and car renting with me.
Car Renting and Hotel Booking
We made up our plan around Feburary 20th, and we rent a Car from Expedia the car company is SIXT. I reserved a small SUV but I did not get it because we picked up a little late than the planned time. Thus, choose pick up time so that you have enough time. Thisis a very bad experience. We finally pick up a Toyota mini Van with the claimed "discount". We mistakenly purchased the most expensive insurance and it costs us another 400 dollars. The car is not clean. There is some bird shit on the back seat. really bad… But we cannot find other places, we have to bear with it.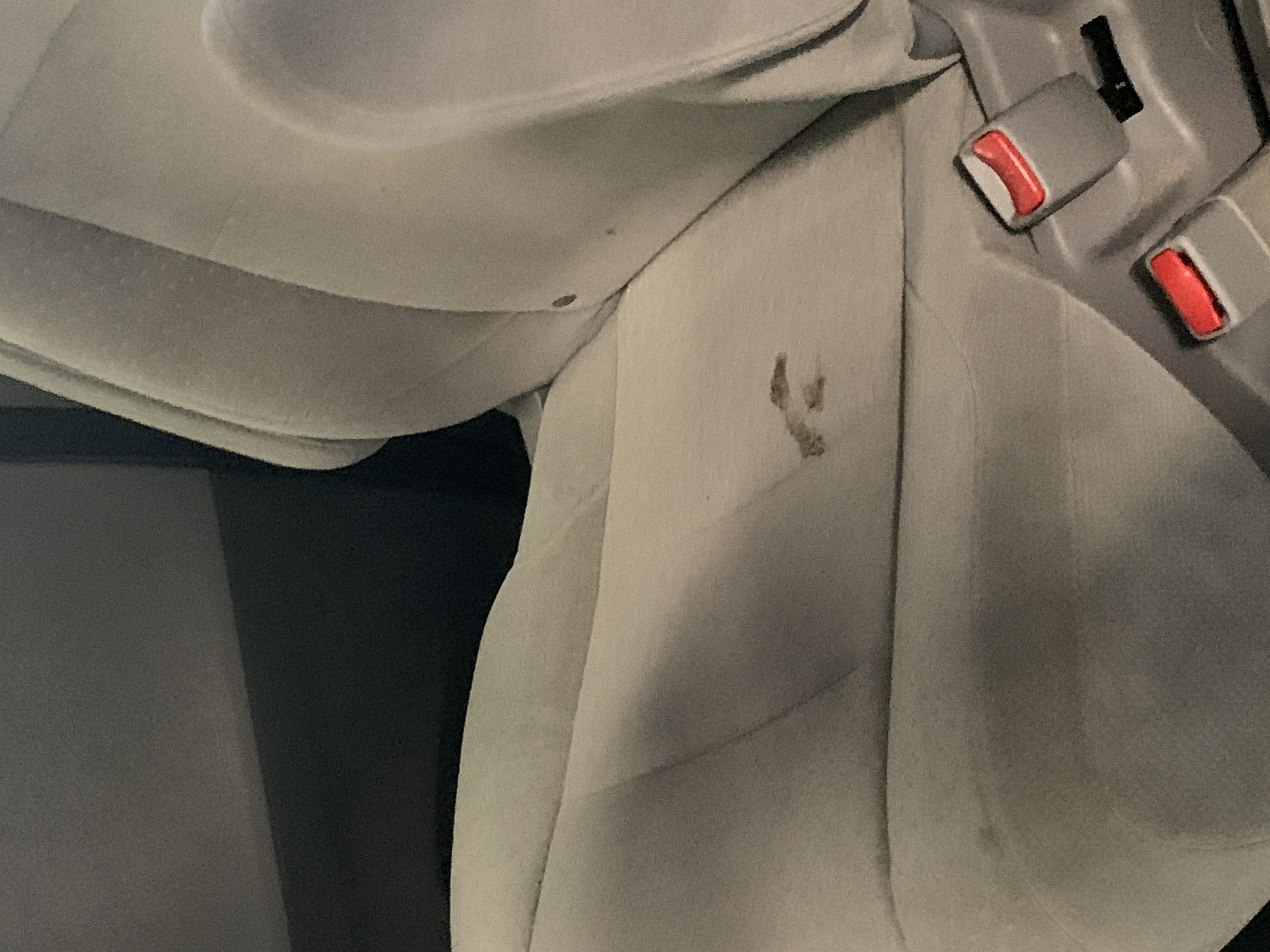 My friend booked the hotel. It is Ramada. It is behind the Hilton Hotel village. It is not far from the beach. However, it takes 15 mins to walk to waikiki beach, a famous beach in Honolulu. Overall, since Honolulu is not large, this hotel location is pretty good and you can basically reach anywhere by foot. But you can barely see the see from the hotel window. Ramada is not expensive and we add 30 bucks per night to add a bed for the little kid and 20 bucks for car parking.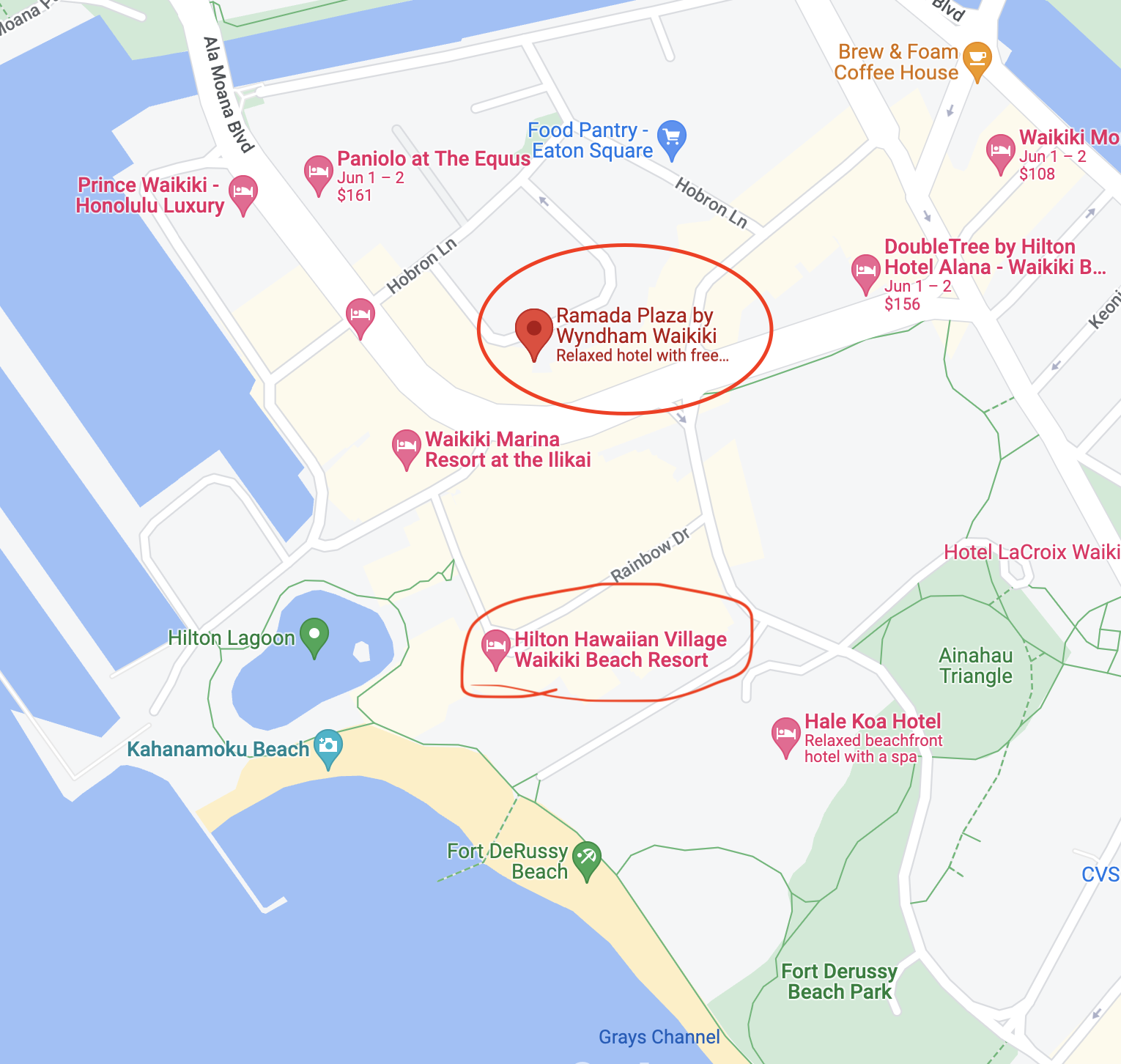 Start On March 11st, 2022
Our flight is UA219 and the flight duration is around 9 hours. In the morning, we arrived at the airport around 7:30. We bought some great hotdogs for breakfast and Mcdonald's for lunch in the plane since the free food in plane is not enough.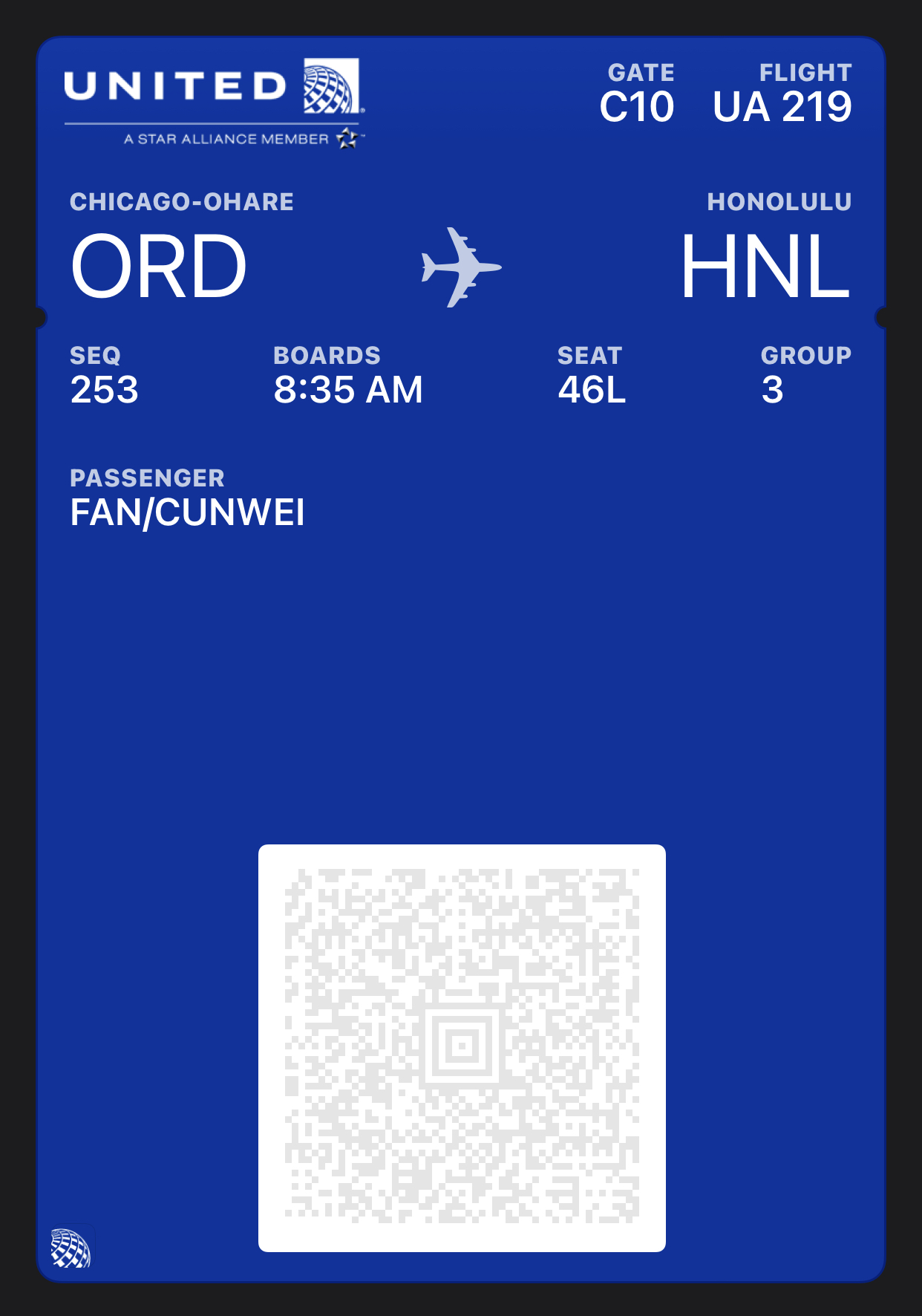 During the flight, I was too boring and see the outside view is breath taking. I got some beautiful photos from my phone for the glaciers in South Dokota, Wyoming and Motana. They are not as great as what I saw in the plane…. though….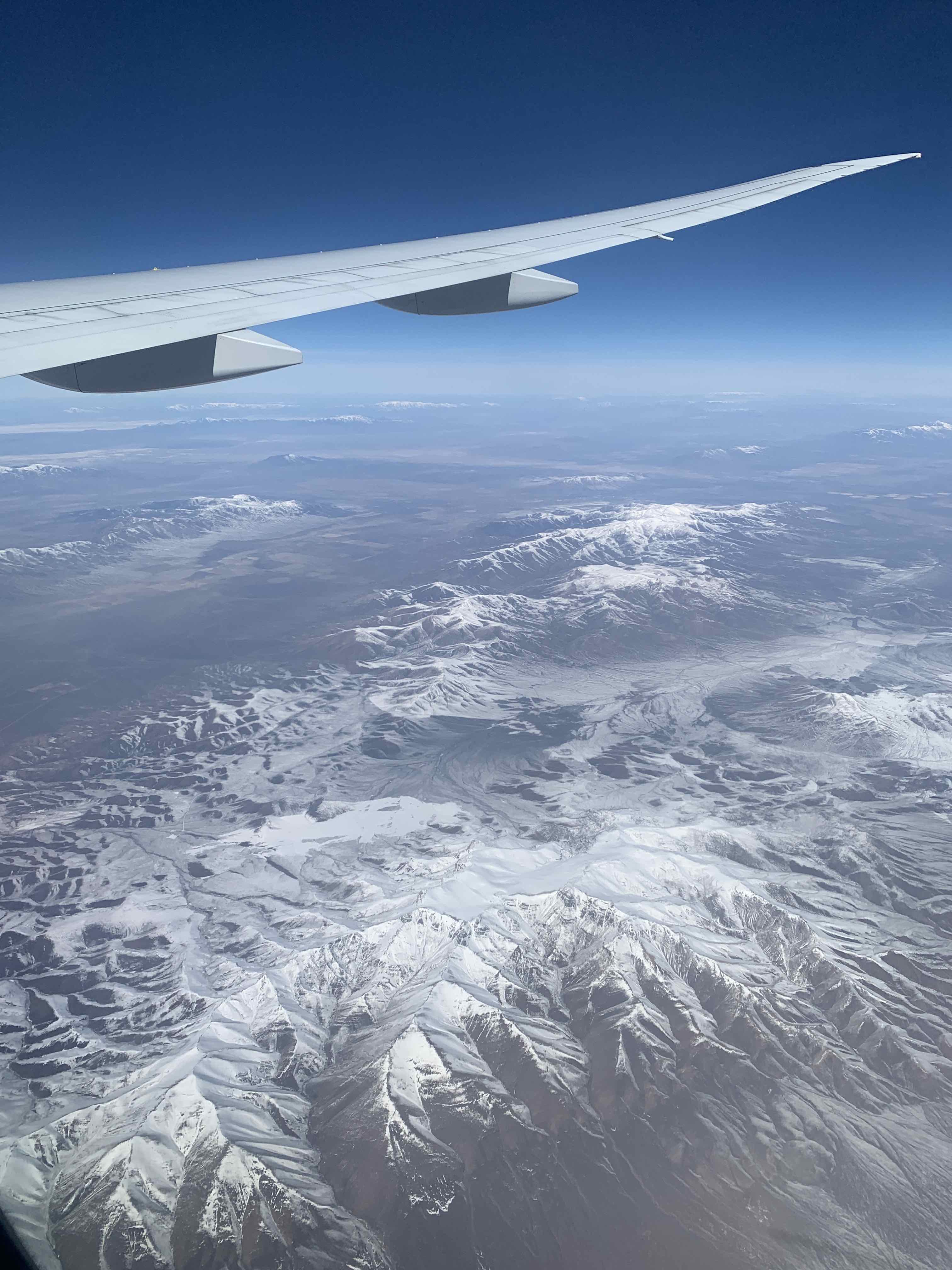 Besides, I see some weird large discs in Wyoming. This is really interesting and I do not know what they are constructed for. Anyone could tell me?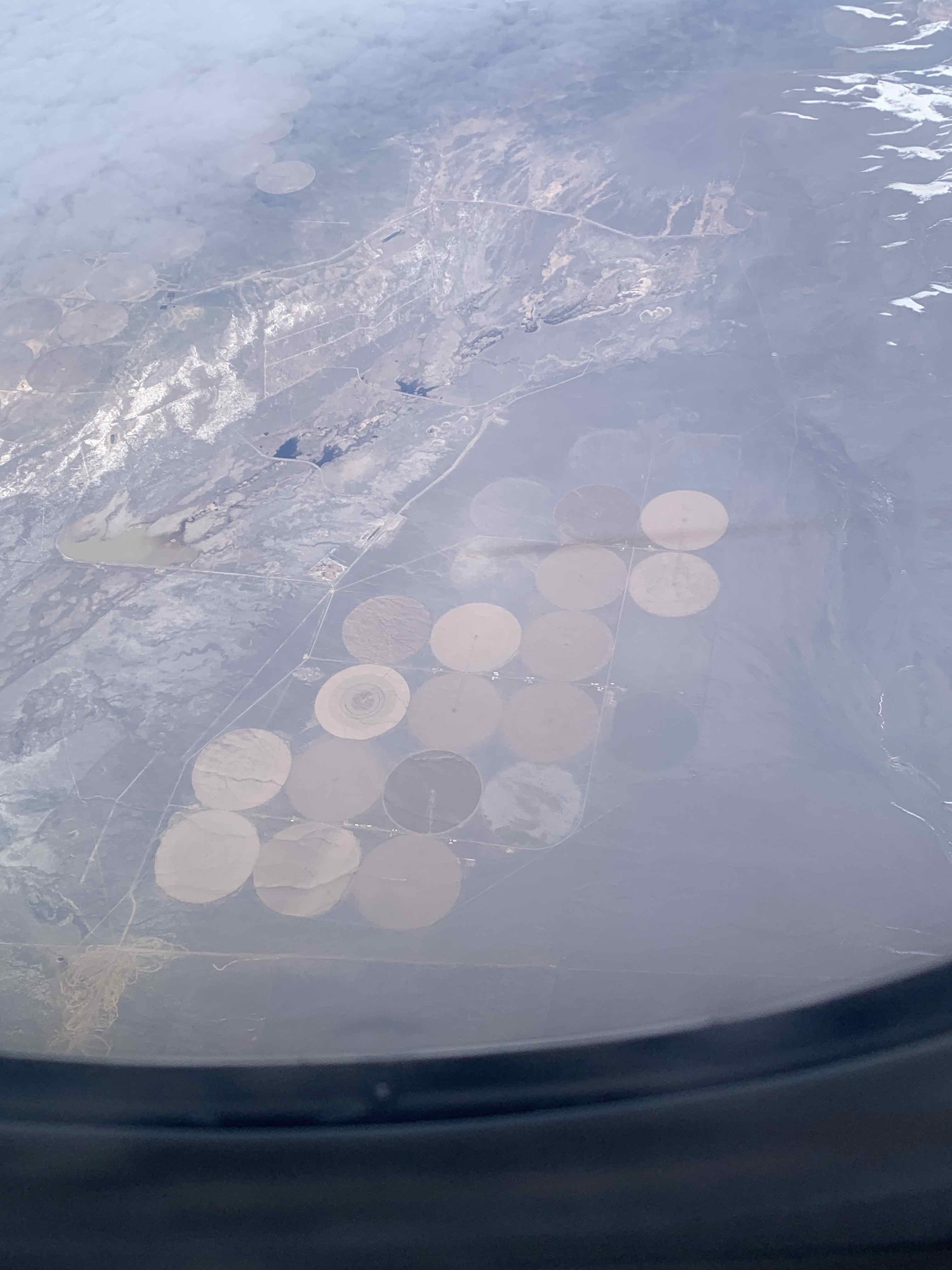 We left the north america continent through california. after that, there is no beautiful views outside the plane. it was just blue oceans and white clouds. basically boring views… for around 5 hours flying on the blue ocean, we finally see the oahu island of hawaii. the view is really beautiful: the yellow beaches, the green montains and the blue see are blended together.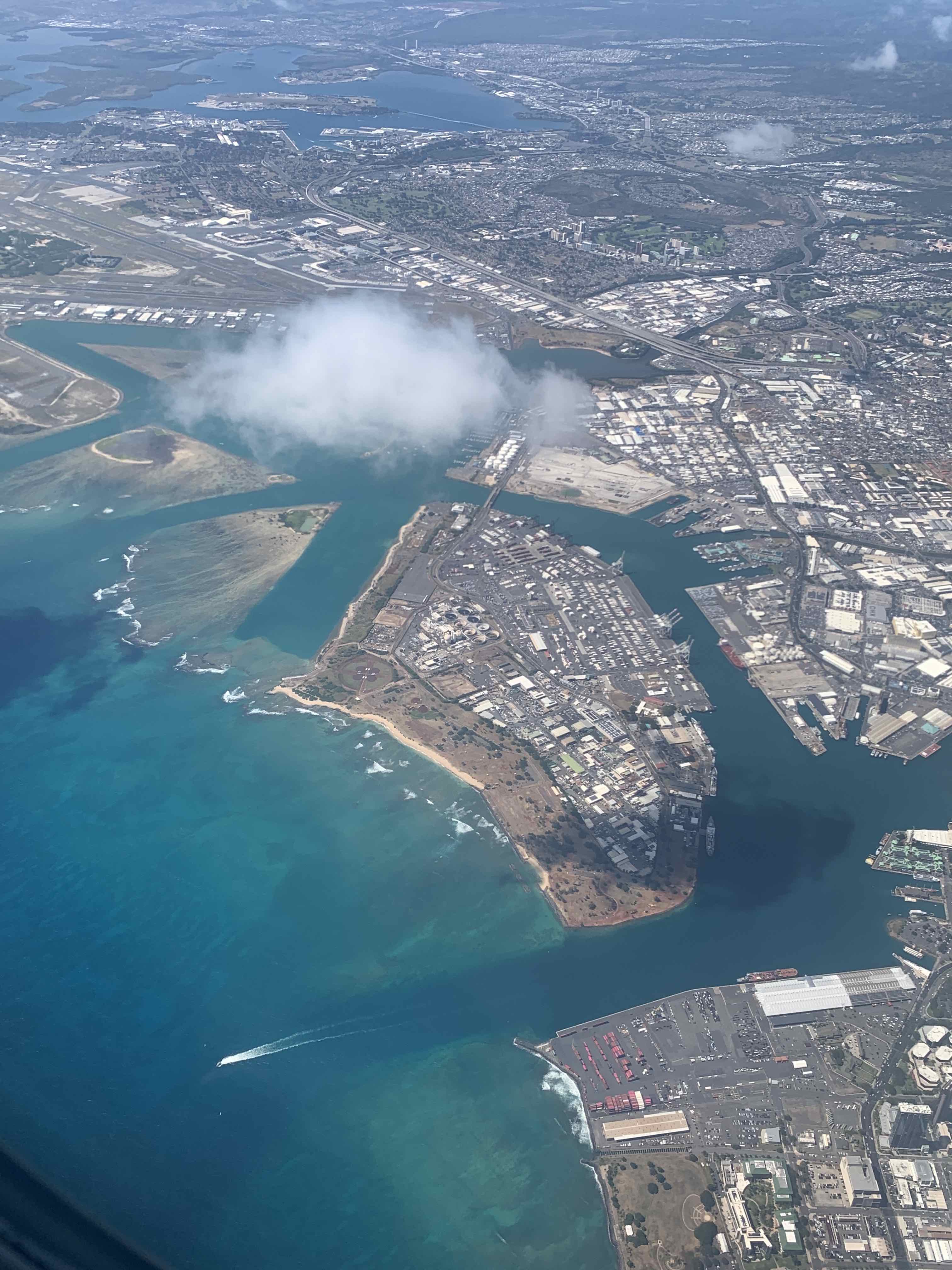 Besides the natural view, I saw American airforce and battle ships.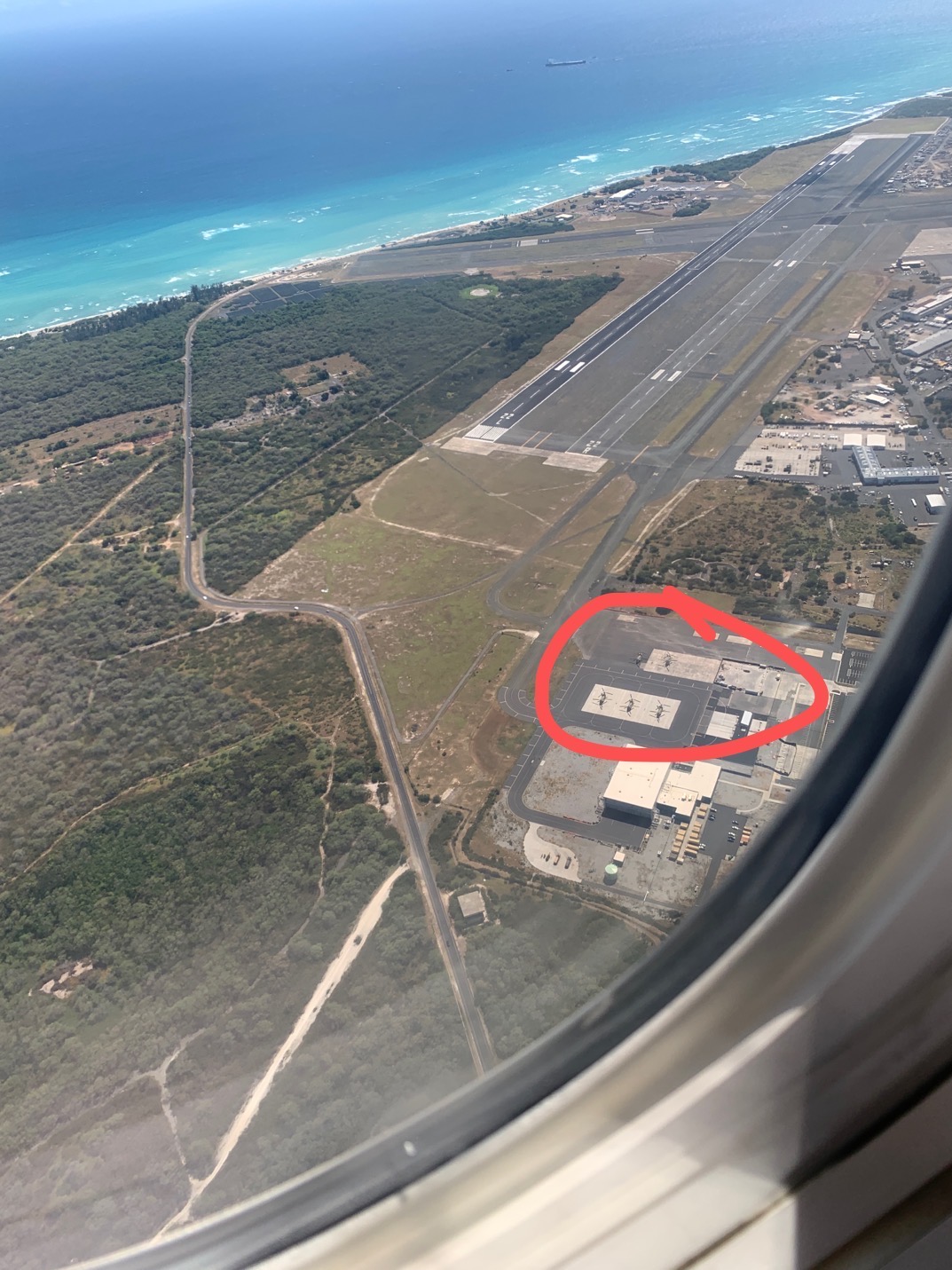 After getting off the plane, it took us one and half hour to get out of the airport because of the vaccination record checking. as a result, we missed the deadline to pick up the rentted car and get the "bird shit" mini van. we drove to the ramada hotel and had a first glance of the honolulu city. it appears older than i thought and gave me an impression of south aisa, like thailand or phillipine. after check in and it was 5:30 pm. we went to see the sunset and hope to see the fireworks by hilton. but the fireworks by hilton is at 8:00 pm and we were too hungry and we tried to find restaurant for dinner. we had cajun "seafood" including shrimp, mussel and potatoes. it was the same as i had back in illinois, really bad…… disappointed about the food. hope we could find better food tomorrow.